Woningeigenaren kunnen direct besparen op de energie rekening met de kunststof kozijnen, ramen en deuren van Zwetsloot Kunststof Kozijnen Fabriek.
Kunststof kozijnen isoleren van zichzelf zeer goed. Met de nieuwe kozijnen van Zwetsloot zijn de kozijnprofielen met PUR schuim gevuld voor nog hogere isolatie waarden en een extra besparing op de stook kosten.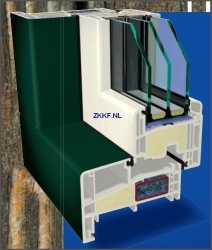 Schuim gevulde kunststof kozijnen voor meer besparing op stookkosten
Door de strengere eissen in het bouwbesluit van 1-2-2013 moeten kozijnen aan hogere isolatie waarden voldoen in de nieuwbouw. De U waarde is gesteld op 1,65 W/m2.k. Het geschuimde kunststof kozijn zit hier ruim onder met 0,76 en is klaar voor komende aanscherping van de isolatie waarde. Op www.zkkf.nl staat de U waarde beschreven.
Een houten achterdeur kan al niet meer aan deze eis voldoen en moet worden uitgevoerd in zachthout of volledig met 3 dubbel glas worden beglaasd (zonder borstwering of schopschot). Bij de volgende aanscherping zullen meer houten kozijnen niet meer aan de isolatie waardes kunnen komen. Ook enkele kunststof profiel en kunststof kozijn leveranciers zullen aanpassingen moeten doen.


                                 verlaging btw tarief voor renovatie en verbouwen
Naast de kostenbesparing op de stookkosten is er ook de btw verlaging naar 6% op renoveren en verbouwen van 1 maart 2013 tot 1 maart 2014. Een voordeel van 15%.
Onze slogan: kunststof kozijnen, ramen en deuren: waarom niet? word dus nog meer kracht bijgegeven.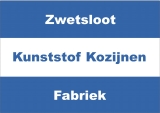 Kijk op www.zkkf.nl voor alle informatie en honderden foto's of neem contact op via [email protected] of 071-3419621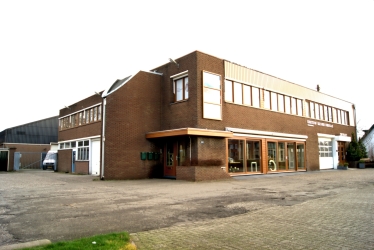 We leveren door heel Nederland voornamelijk aan aannemers en timmerbedrijven maar ook aan particulieren en in diverse regio's verzorgen wij de montage en binnenafwerking. Daarnaast leveren en monteren we bijkomende producten zoals insectenwering (horren), rolluiken, screens, gevelkleding, en kunststof profielen voor binnen en buitenafwerking.
Het mogelijk om samen met de montage van de kozijnen, ramen en deuren kleine verbouwingen uit te voeren, zoals een aanbouw, zolder afwerking, plaatsen van lateien, gevelbekleding en dakranden.
Onze leveranciers zijn geselecteerd op service en kwaliteit en behoren tot het A-merk. Wij zijn hierdoor geen prijsvechter in de markt maar kunnen zeker een goede prijs / kwaliteit verhouding leveren.
Wij staan voor een klassieke uitstraling kunststof kozijn om te bewijzen dat kunststof niet meer lelijk is. Ook in moderne toepassingen kunnen wij voorzien.
Neem voor al onze speerpunten een kijkje op onze internet pagina www.zkkf.nl of kom langs in onze showroom op de Rijndijk 316 in Hazerswoude-Rijndijk
Bron: EMEA Persberichten Publicatie Platform