NEW SINGLE ALERT!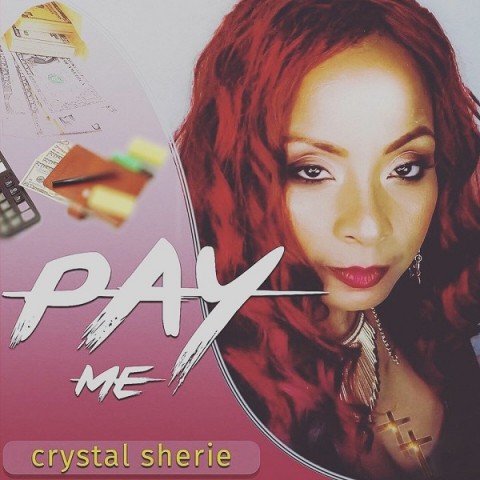 One of American's most impressive prospects 'Crystal Sherie a.k.a C-Rob' who happens to be a Gospel artist, producer, and songwriter with a deft penchant way for creating classic gospel singles has decided to gift the world with a new epic record "Pay me". The single is slated to be available for download on all digital music streaming platforms from October 14th 2019. The countdown begins!!
It has been an amazing year for one of the most trending international Gospel artist with the name Crystal Sheire as she has grown her fan base on twitter, instagram, facebook, YouTube and other platforms as well as a fast growth in the global music world and this milestone achievements has paid off immensely as she is about to release her new hit single "Pay me".
Crystal Sherie intends to represent a new generation of Gospel music that will surely touch the lives of Americans including a worldwide audience with her unique vocals and inspiring vibes that she is been known for. Her incredible upbeat attitude, motivational songs and positive energy culminate to make her one of the most sought after Gospel artist in the business today.
The soulful sounds of sensational Gospel singer Crystal Sherie is going to soar to the top of charts and will lighten-up playlists in the remaining quarter of the year with the single "Pay Me" from her upcoming album entitled "TWENTY" which is set to be released on Jan 8, 2020 putting together the TWENTY TOUR. The new single will make you understand Crystal Sherie as an artist with her own strong vision and ambition to make the world a better place for all.
"Pay me" goes for a gorgeous sound, one that captivates the listener, Infused with flavors of rock, neo-soul, it becomes something more showing off the beautiful Crystal Sherie's undeniably sweet soulful voice. Her voice serves as the heart of the entire journey with poetic, introspective lyrics that focus upon finding restoration in God "Pay Me" makes a worthy repeat record.
When asked about the motivation behind "Pay Me" she said "my intention was to create a listening experience that will be enjoyable for a mass audience and at the same time connect them to honest and Godly life reflecting on their day to day lives". Listening to "Pay Me" will definitely put you on a cool comfort zone with great inspiration vibes spinning throughout the single. The single is a plus to the much needed Gospel playlists that has suffered in recent years.
With what has been heard so far, the new single is shaping up brilliantly rather than attention grab or mainstream pull to become one of the biggest hit single of the year relating to Gospel style. With her mission of making the world a better place and her reputation on the line, the spectacular and inspiring lyrics on "Pay Me" comes with precision, finesse, and rhythmic flow of a focused artist who puts everything she's got on everything she does.
Join Crystal Sherie as she takes over the scene in 2019 and sets up her reign in Gospel music for the future to follow. As long as she is breathing the world will always love her music.
About Crystal Sherie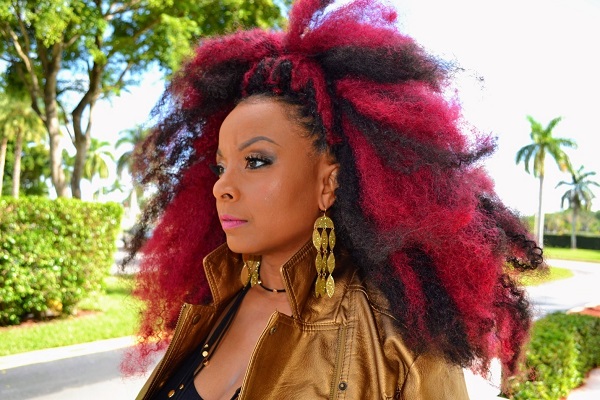 Crystal Sherie aka C-Rob is an international artist, who was featured on the 1999 Stellar awards winning album entitled "So Real" on the song a Chaka Khan Remix, "Tell Me Something God" by 2X Grammy Nominee Kenny Smith. She then continued to be a part of songs like "Thinking of You" and "Uptown" SOUL feat. C-RoB and "A Party Ain't a Party" C-RoB, album entitled "SOUL".
Crystal Sherie is a next generation recording artist. Her unique delivery of her message and style serves as a catalyst for finding innovative ways to worship while not compromising who we worship. As a multi-dimensional brand Crystal Sherie can be found online at various outlets such as Amazon, iTunes and more.
Crystal Sherie is a woman who looks as if she's got it all but it wasn't always this way. Being the middle of four children Crystal Sherie has always chased after her dreams. Having overcome homelessness, poverty, and a life filled with bad choices this self-proclaimed woman of purpose has turned her life around 360 degrees having faith in God and walking out His word.
As a recording artist, Crystal Sherie is commissioned to move in demonstration of HIS power to release a sound in the earth that calls us to uncover what was hidden, discover what is 'THERE' and recover by calling forth the leaders of the next generation to come forward and possess their possession in God by following His divine pattern and blueprint to become an original.
Follow Crystal Sherie