Rayan Faraj, Start Up Founder's Journey from Being Homeless to Becoming a Silicon Valley Tech Entrepreneur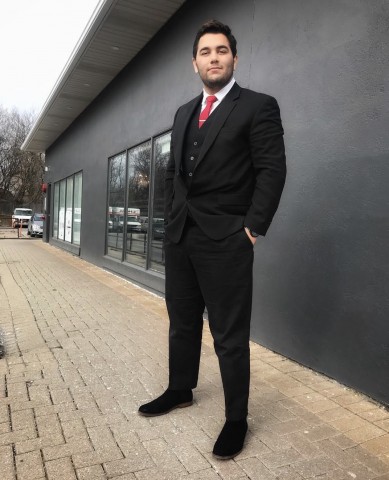 Rayan Farajj (Rayan Faraj) is CEO and Founder of Raybo Repair Inc., one of the fastest growing IT companies in the USA. Raybo Repair is the first mobile IT company which offers same day IT services to its clients.
Rayan has been an entrepreneur and inventor since age nine and has implemented over 20 innovations and unique ideas in technology.
Born and raised in Tehran, Rayan was a participant and winner in ten world robotics competitions in Iran as well as two in Dubai. His interest in the field eventually led him to the United States in 2015, where he won another world championship.
Rayan was accepted to Ivilic University but elected to drop out to focus on his first U.S. based startup in 2016.
However, his path to success was fraught with obstacles and hardships. Two years after starting his company, Rayan began dating a woman in Canada and decided to move to Canada to be with her. Unfamiliar with Canadian culture and way of life, he ended up losing all of his earthly possessions and became homeless and living on the streets for 27 days.
Determined to bounce back he took odd jobs as a daytime construction worker and a pizza chef at night. He eventually rented a room in a basement in Richmond Hill and slowly built up a savings.
After a six-month period, Rayan had enough funds to start a new company in Canada. Relying on his work expertise with Apple, Best Buy and a number of other IT companies, Rayan started Raybo Repair in Canada. The success of Raybo led him to move back to the USA and subsequently opened a branch office in Silicon Valley.
Contact:
Rayan Farajollahzadeh (Faraj)
http://www.rayborepair.com/
[email protected]